Product Description
· Retro long section cheongsam wedding mothers wear embroidery gold velvet cheongsam
·
· Cheongsam: Chinese women's traditional costumes, known as "Chinese quintessence" and "female national dress." In the eyes of some Westerners, cheongsam has the symbolic significance of the Chinese female costume culture. Cheongsam is conservative, full of subtle beauty, virtuous beauty and introverted beauty. Can make people feel the traditional Chinese women's unique traditional virtues and attitude.
· Velvet cheongsam, selected high-quality fabrics, traditional craft package edge, handmade plate deduction.
·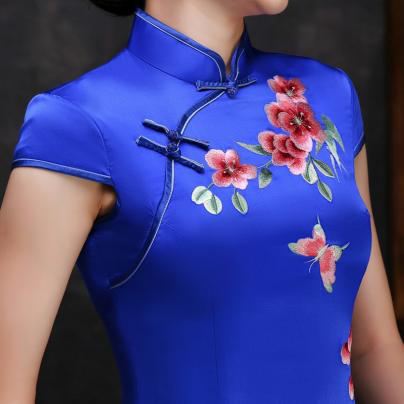 · Brand :Aisha•Lee
· Name :Retro long section cheongsam wedding mothers wear embroidery gold velvet cheongsam
· Net weight :0.75kg
· Applicable scenario:Banquet
· Pattern : Flower
· Style :Retro
· Collar type :Stand collar
· Main material :Velvet
· Model :Slim
· Style :Cheongsam
· Popular element :Embroidery
Haiyuan Aisha Handicrafts Company Limted
Haiyuan Aisha Handicrafts Company Limited (HAHCL)
Haiyuan County is located in the mountainous southern Ningxia, and one of the areas where Hui Muslims have been living with their characteristic culture, and the Hui embroidery in particular. HAHCL developed from the embroidery workshop, a cultural enterprise, having been engaging in the research,train, manufacture and sales as integrated, registered in 2011 with the trademark Aisha•Lee. The company is now training hundreds of students every year, providing strong guarantee for the late production of the company, and effectively solving the employment problem of local left-behind personnel and driving the local economy.The company HAHCL has the development concept of inheritance, innovation, loyalty and quality. The connotation is inheriting the embroidery intangible culture and excavating the Hui embroidery culture, which is currently attracted and settled in Haiyuan Intangible Paper-cut and Embroidery Heritage Industrial Park.
The products of the HAHCL are mainly divided into three categories: 1. Collectibles, Gifts and other handmade products such as handmade embroidery Koran

and Qingming Riverside etc

2. Clothing, such as hand embroidered cheongsam, scarves and bags etc.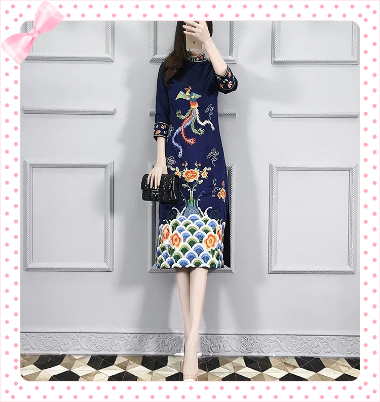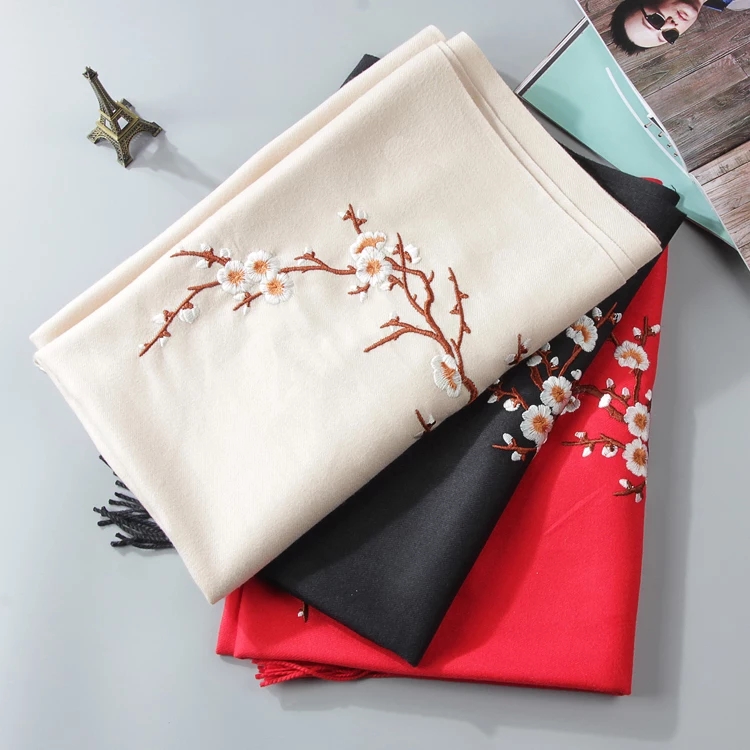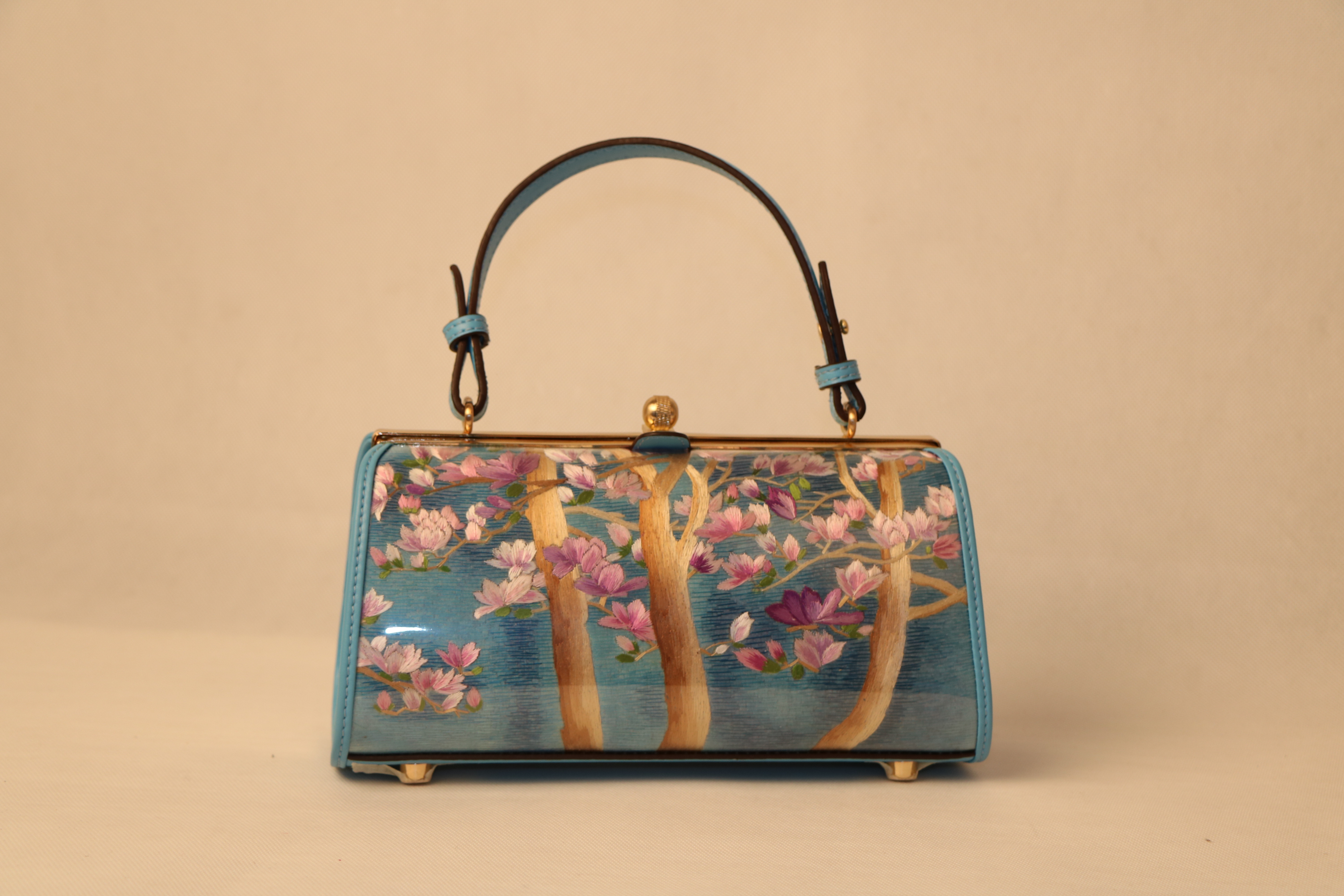 3.Daily necessities, such as bedding and decorating products.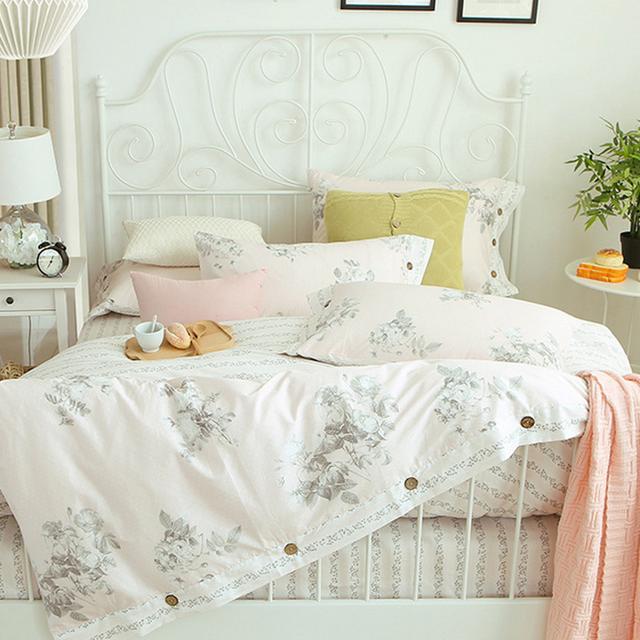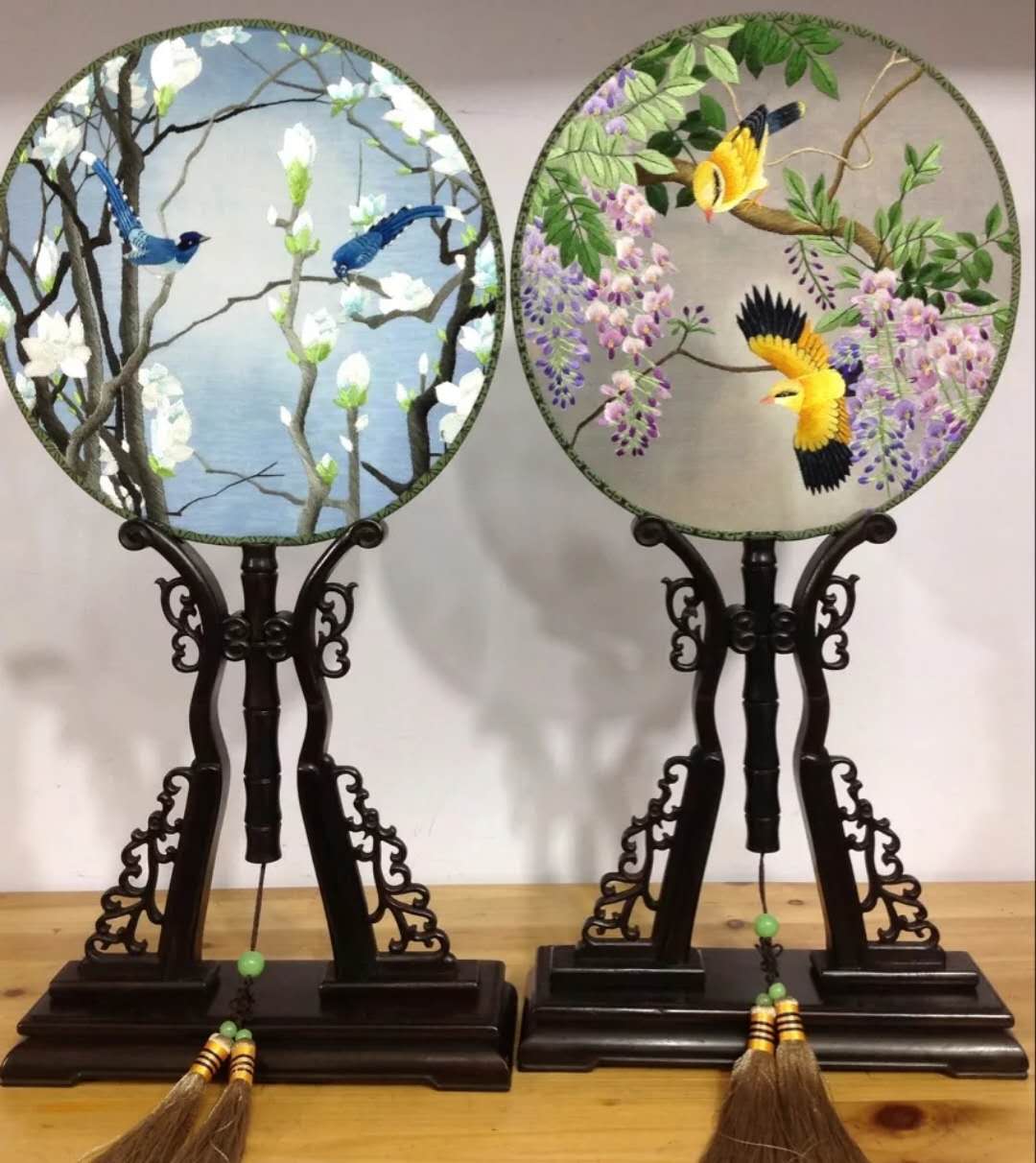 Relying on the advantages of many people engaging in the embroidery business, the HAHCL actively explores the market with particularities of designing, needling and coloring, as well the strong local flavor. The distinctions of the products are cultures of China tradition and Islam, praised by domestic and foreign customers, and resulted in exporting to Southeast Asia and Arabia countries and regions.
The HAHCL has won a variety of awards from respective levels and reported by CCTV, Ningxia TV and many other media coverage. Taking the opportunities of China Arab cooperation, and being promoted by The Belt and Road Initiatives, the HAHCL strives to grasp the opportunity and sincerely welcome friends from all walks of life to seek common development.
Company Name: Haiyuan Aisha Handicrafts Company Limted
Product/Service: Chinoiserie Embroidery , Embroider Islamic , Kuran Embroidery , Human Portrait Embroidery , Embroidery Of Daily , Ornaments Embroidery
Contact Person: Mr. LI
Tel: 86-0955-4013179